The term "supply chain" has officially entered the mainstream vernacular thanks to the disruption of the last couple of years. Yet despite (or perhaps because of) all the recent snarls in the long-haul supply chain, a host of new services have popped up offering consumers faster delivery than ever before.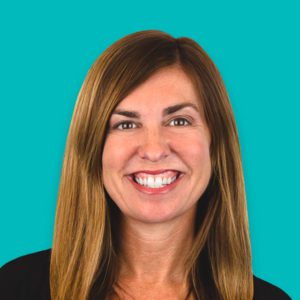 But the economics of same-day delivery are tough — just ask Buyk or Fridge No More. As other localized same-day delivery services have floundered, crowdsourced delivery platform Roadie has thrived. The company boasts a retail client base that includes ACE Hardware, Advance Auto Parts, Michaels, Belk, L'Oréal and Verizon. The Home Depot is also a client, and an investor. And last year it was snapped up by UPS, the biggest delivery provider in the U.S.
Roadie's Head of Partnerships Valerie Metzker attributes the company's success to a few distinguishing factors:
The ability to handle bulky and oversized products, which most ultra-fast delivery services don't (tractors and chicken coops from Tractor Supply, for example);
A wider delivery radius than competitors (up to 250 miles in some cities, although their "sweet spot" is 50 miles, according to Metzker); and
Continuing to operate with "the mindset of a startup" despite no longer being one, a mentality that is on display in Roadie's new partnership with Fanatics. The company didn't have the capability to handle batched deliveries directly from a retailer's warehouse, so it simply built it — and got the contract.
As the holiday season progresses and new supply chain problems abound (this time in the form of higher gas prices and shipping rate hikes), we picked Metzker's brain for tips and tricks to help retailers survive another peak season under pressure.
Retail TouchPoints: There's a fair amount of PTSD for retailers going into this holiday season after the last couple of years. What should be on the top of their list to guarantee a good delivery experience this year?
Valerie Metzker: A lot of time spent planning for peak is just that, planning. If retailers are able to provide solid forecast numbers and share them with their delivery partner, then it makes it a lot easier for us to scale if we need to. In most cases if we're already partnered with a retailer, we've got enough driver scale and it's just a matter of how engaged we keep [those drivers] over the course of that time period. The beautiful thing is the drivers want to make money, and they really want to make money around Christmas time, so they're super engaged on the platform and really trying to get as many deliveries as possible. But being prepared in terms of the planning is probably the most important part.
RTP: Is it too late for retailers to put in place the resources they'll need for this holiday season, or is there still time?
Metzker: The hiccup that we usually run into in Q4 is that most retailers put a tech freeze in place. They don't want to mess with any of their ecommerce stuff, because what if something gets broken? If they don't have an integrated solution by the time the tech freeze hits then they're probably out of luck.
If they've got enough flexibility, they could still set up deliveries on Roadie because we can take a CSV upload and process deliveries that way. But it's just a matter of, do they have 300 deliveries a day, 3,000 deliveries a day or 30,000? The more the volume, the harder it is for somebody to do manually, so ideally they want to be already integrated.
And then if they're doing ship from store, they have to have operational things in place — like who's picking the orders, where are we staging them, how are we going to know which package to give to which driver? There are all those operational things on the retail floor that need to happen that we can't really help with, so it's a matter of does the retailer think they've got enough time to do the training and roll out those types of [standard operating procedures] to make sure that this goes off smoothly? Because the last thing you want is to promise a customer something's going to be there in two hours and the driver gets to the store 15 minutes after the order's placed — but the order won't be staged for another two hours. That's just a poor customer experience from the start.
RTP: Where do you think consumer sentiment is right now around delivery expectations? On the one hand there's always that "need it now" urgency, especially around the holidays, but at the same time there seems to be an understanding after the last couple of years that there are problems in the supply chain and that things might not arrive as fast as we may be used to. Is there a little bit of leeway for retailers this year?
Metzker: I think it depends on the consumer. For example, I have millennial kids and they expect everything to be there in an hour regardless of what it is. They go to Gopuff if they're sick instead of CVS because it'll be there in 20 minutes.
It all depends on who it is and what it is. As another example, if I'm throwing a birthday party and I need a piñata and the birthday party's today, I need somebody to bring it to me today. But if the party's next week, I don't care if the piñata gets here in a couple of days. I'm a huge procrastinator, so I don't do any shopping until like the week before Christmas. For people like me, it's really hard to get delivery because, you know, the USPS comes out and says, "Alright, if you don't have your orders in by the 19th, forget it." But somebody could go to Best Buy's website on the 23rd and have a Roadie driver deliver it to them on the 23rd. It really just depends on who and when and where.
It's interesting because a lot of times the folks in the Midwest, you know people in Utah or Montana, are used to not getting stuff same day because they're hard to get to. But if there's a Tractor Supply in Montana, those folks can get it same day with Roadie, so it's just a matter of how delivery partnerships are being set up.
RTP: How can retailers future-proof their last mile so they're prepared for whatever the world might throw their way next?
Metzker: Optionality — if they're not offering same-day, Amazon is for their competitors. If somebody wants something same-day, they're going to find a place where they can get it same-day. People want that option, and they'll pay for it. We've done studies that show that consumers are willing to pay an expedited delivery fee to have items when they want them.
The other piece is making sure that operationally they're ready to go. For example, certain retailers take four hours to pick, pack and stage; others take 15 minutes. If you're going to take four hours to get [an order] ready, I can't send a driver for four hours, which means a consumer can't get it for five hours. So making sure that you're operationally efficient is crucial.
RTP: For most retailers, especially ecommerce-only retailers, delivery is a huge part of their carbon contribution. What are some of the best ways that you're seeing your partners reduce their carbon footprint?
Metzker: On the returns side we're able to consolidate, so if there are 57 return deliveries in L.A. today, we can set that all up in one route. Just using as few drivers as we can on the road in order to maximize energy conservation can make a big difference. We also have retailers that want to use only electric vehicles, and we can badge a driver in a certain way to make sure that happens.
The other thing is, I don't know about you, but I have a pile of cardboard every single recycling day. But Roadie deliveries don't have to be packaged — you just toss the bag in the backseat of someone's car. It's not going to get bounced around on different conveyor belts and trucks. It goes in one vehicle and stays there until it gets to its destination. That can add up.